About
---
What can I say here that is going to be profound? Or not so heavily cliched that you roll your eyes before you even get to the next sentence.  Yet still may entice you just enough to maybe, just maybe want to go through my works and say, "Hey" when you see me on the street.  Well, not like I'm working the street corner, but you know what I mean!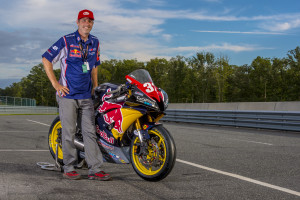 Thank you, thank you for taking the time to go through my site and end up here, on the "About Me" page.  I'm excited that you've reached this page, because now you can get to know a little bit about me.  First thing you ought to know, I absolutely freakin' love what I do!  I came into this profession a little late.  I spent the early part of my life in school and doing the standard human cattle approach to life.  Born the third child of a military family, moving from coast to coast, attending lots of fun schools in interesting areas of the country.  I really didn't have time to pick up a camera back then.  It wasn't until high school that I picked up my first serious camera and said, "Yeah…. that feels right… yeah" (Kinda creepy huh?)  If it wasn't for my friend Chris, I doubt the seeds that the first camera planted, would've grown.  They grew slowly, it wasn't until almost 20 years later that I would make photography my livelihood.  Having spent most of my adult life in the corporate Aerospace world, I never would've imagined that I would be once again traveling around the country, but this time I'm getting paid and wearing shorts!
I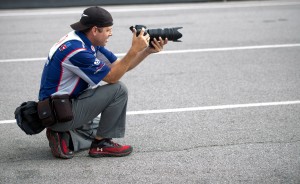 am many things.  I've been a graphic designer for longer than anything else.  I started out with hand drawings, pencil was my medium, and progressed as availability of materials became more accessible.  I began painting on canvas at first then onto airbrush and finally I was painting complete motorcycles and helmets.  When the digital age ushered in software like Photoshop, I jumped right in.  I recall doing graphics on my Apple in 8-bit grey-scale.  Yeah, I'm that old.  In 2009 I began this, GeoCrash Photography.  Named as a combination of Geo Caching (A fun family activity) and my nickname of "Crash", GeoCrash.  It has given me an incredible life ever since.  I have had the privilege of working with the RoadRace Factory now for 4 seasons!  I've gone from the trailer mechanic all the way up to Media Director and part time trailer mechanic.  I have been granted access to the fastest athletes on two wheels, I have worked with great organizations like the America Motorcyclist Association, British Superbike Series, Dorna and FIM, and companies such as Bell Powersports, Red Bull, Leo-Vince, Yamaha Racing USA, Dion Device, and K&N to name a few.  And now!!!! Now I've moved into video production and into the fitness world.
Where this trip will end is anyone's guess.  All I know is, that I hope it's a long strange one and I can say, "At Least I'm Enjoying The Ride"
Partner Sites:
Chris Ware Photography
Chris Ware
Visit Website
Sample of Chris' work for Newsday in Long Island, NY
55 Productions
Brain Nitto
Visit Website
Sample of Brain's work for AMA Pro Road Race Superbike Team – ADR (Aussie Dave Racing)